Yacht Delivery FAQs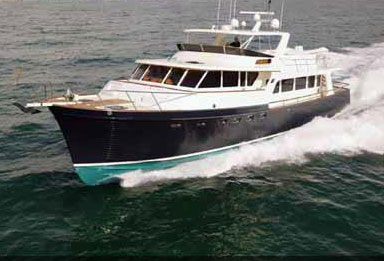 Who will actually do the delivery?
I do not run a yacht delivery clearing house nor do I have numerous delivery captains "on staff". I do not broker out deliveries to the lowest bidder. I personally deliver all vessels myself.
What are your qualifications? What kind of experience do you have?
Master 1600/3000ton Near Coastal, Master Towing Near Coastal (7th issue), Unlimited Radar Observer, Unlimited AB,TWIC, Certified PADI Diver, Full compliance with USCG STCW requirements. Approximately 32 plus years with US Army Corps of Engineers Merchant Marine Fleet, started out on deck and worked my way "up through the hawspipe", worked on Tugs, Oceangoing Hopper Dredges, Patrol Boats, Water Quality Vessels, Hydrographic Vessels, Small Ships, Spud Barges, Jack-up- Barges, USACE Small Boat Examiner Instructor, Shipyard rep for USCG and ABS(American Bureau of Shipping) Four years USCG as Search and Rescue Coxswain Operating and Navigating vessels up to 44ft Motor Lifeboat (surf) Operated and Navigated numerous dinner boats NY Harbor Member of ABYC. Privately own 40ft yacht
What is the difference between your license and someone else's license?
To put it simply...bigger is better...There are many "captains" out there with 50,100,200ton licenses...their time, quails and experience are strictly on vessels of that tonnage...Having a larger scope license I gained EXPERIENCE with operating and navigating many types of vessels....I worked FULL TIME...365 days a year (excluding time off)....I was not a weekend warrior.
Where do you deliver to?
East Coast, West Coast, Great Lakes, Canada, Gulf of Mexico, Caribbean
What route will you use?
Many factors are taken into account while making that determination....type of vessel, wx, port of call, fuel capacity, time constraints, and most of all the SAFE and EFFICIENT OPERATION of the vessel.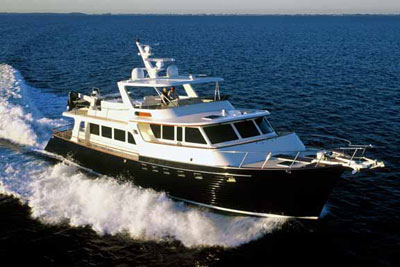 Does my boat need to be insured?
Most owners already carry insurance on their boats, so this is typically not an issue, but INSURANCE is required. Many marine insurance companies already have provisions for licensed professional delivery crews in their policies, but a check with your agent can clarify this for you. A copy of your policy showing effective dates, boat identification, and the P&I section showing coverage for the delivery is REQUIRED to be onboard prior to departure.
Does my boat need to be ready for the delivery?
Your boat should be seaworthy and well maintained. On arrival, I will do a
complete inspection of your boat
and report my findings to you. Beyond the obvious USCG safety equipment and vessel spares, your boat should be properly equipped for the route intended.
Check out recommended equipment and supplies on my web site.
How much will it cost?
My rates are extremely competitive...They start as low as $250.00/day...There are a number of factors to consider such as the route to be covered and crew requirements of the vessel, the type of vessel etc...I feel confident that we will end up with a fair and reasonable wage.....Other typical expenses include transportation to your vessel and return from your final port of call destination, fuel and food
What can I expect for my money?
A USCG Licensed and Professional Captain and crew. A pre-departure inspection of the vessel and its systems. I will bring two chart plotters, one on laptop and Garmin 2010 series, necessary charts, binoculars, plotting equipment. A detailed ships log which will have everything from wx to fuel to engine casualties to hourly inspections, receipts etc...everything from soup to nuts Comms every evening with you reporting status of transit. Fresh water rinse down every evening. Full wipe down of main engines and gen sets. Top off fuel tanks and fresh water tanks every night. Your yacht delivered to its port of call clean and ready for you to use.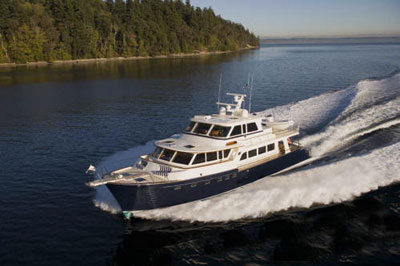 How is payment made?
In order to scheduled a delivery; a deposit equal to 50% of the estimated delivery fee and a notarized letter stating that a credit card under your ownership is authorizing the use of the card for purchases of items not limited to fuel, food, approved repairs if necessary etc. Remainder of balance of the delivery cost is due on vessel arrival at the port of call. Travel time, mechanical delays, and weather days. Travel time, when billed, is at a discounted daily rate. Mechanical delays are treated on a case by case basis. The crew will make repairs enroute where we have the tools and capabilities to do so at no additional charge. In the event of major systems failure or repairs requiring parts and equipment not available to us, we will proceed to the nearest port and contact you for approval before any repair work is started. As for weather days, in many cases an alternate route is available to us to avoid the worst of most weather situations. I do not charge for short delays. However, in the case of a major weather system or zero visibility, which allows us no choice but to remain at the dock or at anchor for a prolonged period of time, I will charge a discounted daily rate. I will make every attempt to keep moving forward. With that being said; I WILL NOT SUBJECT YOUR VESSEL OR MY LICENSE IRRESPONSIBLY OR RECKLESSLY.